Software for SORTING

This is one of the operating programs of the multifunction DW-XT WEIGHT indicator. With this program you can sort and classify by levels of weight all type of products, for example: Fruit, chickens, fish, meat... All of them would be grouped depending on their weight.
When looking for a controller with these features remember how your present expectations may change in the future and how could the considered system be adapted to the new working way.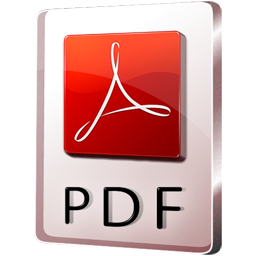 PDF Catalogue

MAIN FEATURES
It allows to sort up to 24 strips of weight.
It has optoisolated digital inputs that can be linked to indicator´s keys (beginning of cycle, stop, pause, etc.) as well as connected to photocells.
Allows to carry out listings of the results of the sortings.
This indicator can be easily configurated by the program DW-REMOTE for WINDOWS™.
Allows to transmit the sorting results to a remote computer.
Allows direct connection with most popular PLCs making unnecessary to use its own input/output digital connections.
Allows the connection in network of up to 99 indicators that can be managed from a central computer.
Allows the assignation of an unloading station like broom, to place the products that don´t fit in any of the programmed weight levels.

OPTIONS
It can control all the formulation process and its results with the program CLASIFICA-PC for WINDOWS.
We can adapt the indicator´s operating to specific customer´s needs.

FEATURES
Nr. of unloading stations: from 2 up to 192 (depending of the version).
Nr. of sorting programs: 50.
Display and setting to zero of great total, totals and partials of the working order.
Carry out and/or modify sorting programs available.
Configuration options for the sorting programs:

Delete,
Modify,
Queries,
Reports,
Go to....
Two types of sorting:

Normal (by weight),
Equal (one piece in every station without weight control).
Control digital inputs:

Stop / Pause,
Start / Continue.
Photocell.
Test of each station´s eject.
The configuration options are protected with PASSWORD.
Configuration parameters:


Number of stations,
Expelling time,
Distance between stations,
Broom.

REPORTS
Detailed of each order.
Detailed of each order by fractions of 100 g.
Sorting programs.
Distances between stations.

OPTIONS
RS232, RS485 or Modem communication with other devices.
Printing labels with bar code of the variables.
We can adapt the communication protocol to other manufacturers.
Possibility to carry out modifications in the sorting equipment, to adapt it to any process.
Possibility of central computer connection.
Possibility of making statistical calculations such as variances, standard deviation, anovas, etc, allowing the user to analyze the tendencies of the different orders (This feature is not included in the standard sorting system).
* All information presented herein is subject to change without notice.