Luminous Alphanumeric Display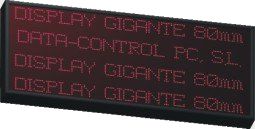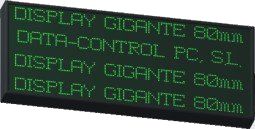 We put at your disposal a selection of dot matrix alphanumeric displays designed for their application in a wide variety of situations, typical clock, advertising announcements, industrial display applications, etc.
The main attraction of these programmable displays are: their great brightness, even exposed to sunlight, a wide range of colors and the possibility of adapting to the physical dimensions required.
Free WINDOWSTM software for configuration and programmation.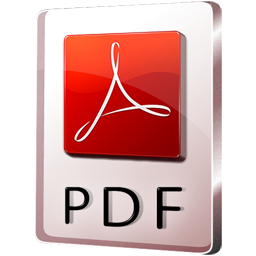 PDF Catalogue
MAIN FEATURES
Programmable led matrix alphanumeric display
Led colour:

White

Blue

Amber

Red

Green
Display format:

from 1 to 8 lines .

6, 9, 12, 15, 18 and 21 characters per line.

Character height: 80, 160 or 240mm.

1 or 2 sides.
Messages:

Store capacity: 128 Messages of 128 characters each one.

5 Typefaces.

14 Visual effects.

Text justification: Left, Center and Right.

Programmable movement speed.
Chronometer / Countdown chronometer.

Watch / Calendar with 9 date formats and 5 hour formats.

Thermometer: Celsius and Fahrenheit.

Data retention time: more than 10 years.

Compatible with most of the weight indicators of the market.

This equipment can be configured with the program LedsPlay Remote for WINDOWSTM.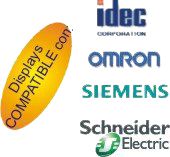 OPTIONS
Displays adaptable to other communication protocols.

Adaptable to the customer's specific needs, after some modifications.
* All information presented herein is subject to change without notice.